News and Events
Transition of Methodist's Geriatric Services Underway
Published: June 12, 2019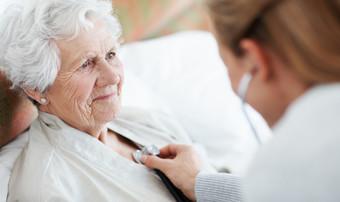 This summer, many services offered at Methodist Hospital's Geriatric Evaluation and Management (GEM) Clinic will move to the Geriatric
Assessment Clinic at Methodist Physicians Clinic Indian Hills.
The transition is part of Methodist's strategic initiative to create systemwide solutions that meet the unique needs of older adults.
The new clinic will offer full geriatric evaluations and act as a consultative service, working as a partner with Methodist Physicians Clinic primary care providers who will be the key referral source.
The clinic will be overseen by geriatricians and internal medicine specialists Dr. Abel Cruz, MD, and Kilie Donovan, MD. The staff also includes neuropsychologist Renee Hudson, PsyD, ABPP-CN. We are working to incorporate social work and pharmacy services into the clinic.
The GEM Clinic at Methodist Hospital will close June 28, and the MPC Geriatric Assessment Clinic will begin seeing patients Aug. 1. Arrangements have been made to see previously scheduled patients during the interim.
Persons with questions should contact Jana McGuire at 354-8655.