HR and Benefits
MHS Retirement Benefits Information Available Online
Published: April 17, 2019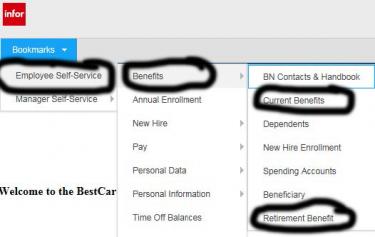 Methodist Health System retirement benefits on employee self-service have been updated to reflect your 2018 contributions and related information.
To see your information, follow the prompts below:
1. Logon to Lawson Employee Self-Service
2. Select current benefits to view your MHS 2018 plan information
3. Select retirement benefit to view the employer contribution made by specific
year.
For more information about the plan,
please go to the MHS intranet at Human Resources/MHS Benefits and select the retirement progarm link under Building Financial Security.