News and Events
Recycle Right Campaign Aims To Improve Recycling Efforts
Published: April 10, 2019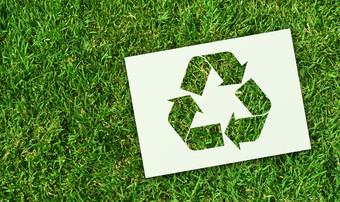 Improving our recycling practices has been a top priority ever since wrapping up the MHS Sustainability Master Plan.
Recent efforts have included:
Started formal recycling at MJE

New signage in all buildings

No deskside trash containers at the 825 Building

Information on the Integrated Services page of MHS intranet

Successfully navigated recycling marketplace shift from single-stream to dual-stream recycling
The Recycle Right Campaign will be a major focus for the next 30-60 days. It is sometimes difficult to keep track of what is and is not recyclable, which decreases the amount of recyclables captured and increases the amount of contaminants in recycling containers. The end result is we're sending way too many recyclables to the landfill.
The Recycle Right Campaign aims to:
Increase capture of recyclables

Decrease contamination in recycling containers
What is the Recycle Right Campaign?  
An educational and engagement campaign that will help employees understand what is and is not recyclable, and which bins materials should go into. It will include:
Signage. Improvements to signage to ensure they include the materials employees interact with most. Ensure signage is widely deployed.

Recyclable list. Create an ever-growing "Is it recyclable?" list on the intranet.

Recycling FAQ. List of FAQs and answers on the intranet.

Recycling quiz. Letting employees test their knowledge and compare scores.

Ambassadors. Sustainability Ambassadors are trying to visit as many departments/units as possible.
What is and isn't recyclable?
 
Recycling containers **all need to be mostly free of food residue**
Plastics (#1-7) - water cups, bottles, large to-go containers, juice/pudding/jello cups

Disposable coffee cup lid and sleeve (not the cup)

Pizza box

Metal and aluminum – cans, juice/pudding/jello cup foil tops, aluminum foil

Cardboard – flatten and place on/near waste/recycling bins
Trash Containers
Food*

Large to-go containers*

Plastic straws, cutlery, gloves, food wrappers, bags

Disposable coffee cup (cup only)

Napkins and paper towels*

Styrofoam
Paper shredding (ALL paper goes to shred bins)

*Composting pilot ... coming Soon to 825 Cafe. Results will help us understand whether or not it could be expanded throughout the system.
For a full list of what is and isn't recyclable, click here. And for more information on our sustainability efforts, please visit the sustainability section on the Integrated Services page on the intranet.