HR and Benefits
Are You Using the Correct Logos?
Published: March 26, 2019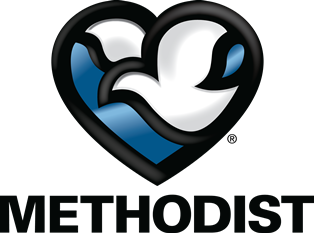 Every interaction we have, whether in person or through print or digital communication, is an opportunity to reinforce the strength of our Methodist brand.
A brand is an organization's identity, personality and overall promise. For Methodist, it is to live The Meaning of Care, our distinctive culture of caring, with medical excellence and innovation.
Our logos have been carefully crafted to be extremely powerful and strategic communication tools. These are visual symbols of who we are, what we do and everything that makes Methodist so special.
We use Methodist logos correctly and consistently to:
Maximize our visibility 

Increase brand awareness

Unify our Methodist brand to reflect "systemness"

Streamline design to reduce overall costs
If your job duties include placing Methodist Health System or affiliate logos on printed or electronic forms, posters, specialty items or any type of communication, be sure to use the current logo according to our brand standards.
PowerPoint templates
To further incorporate this into the health system, we have an approved PowerPoint template for presentations on behalf of Methodist Health System and all Methodist affiliates.
Please use this template for all presentations, internally and externally, and delete any old templates.
The file is accessible from within PowerPoint by using the drop down menu as follows:
'File'
'New'
'Shared'
Select the Methodist PPT folder
The file can also be accessed via the X Drive at:
\\W2K3FS1\Group\Public\Templates\Methodist PPT
Questions about brand standards? 
MHS Corporate Marketing oversees brand standards to ensure consistent and appropriate use of logos and other graphic elements that reinforce our corporate identity. Marketing can provide digital files and assist in correct use of official MHS and affiliate logos, including subunit signatures (logo combined with a specific department, program or service name) and the heart and dove graphic.
Marketing representatives can assist their MHS clients with logo use and other Marketing/PR issues:
For general questions about MHS logos and the MHS Corporate Marketing Department, contact Diane Radik at (402) 354-6815 or @email, or email bestcare@nmhs.org. 
Thank you for supporting our Methodist brand.