Awards and Achievements
The Meaning of Care Magazine: Read the Spring 2019 Issue
Published: March 12, 2019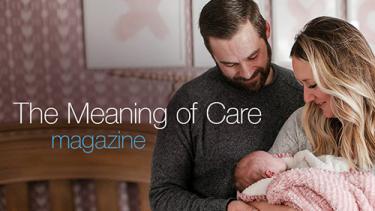 Enjoy stories of Methodist's outstanding care and medical innovation in The Meaning of Care Magazine. 
The spring 2019 issue features stories on a
couple who became a
family thanks to our reproductive health
experts, how a primary
care visit saved the life of
an Omaha man, how our mobile mammography coach is breaking down barriers and making mammograms accessible, how the patient portal is providing enhanced access to your health information and how our health system growth is making a difference in the health of our communities.  
In this issue:
The magazine, produced by the Methodist Health System Marketing Department, was just released and will soon be distributed at all Methodist affiliates.
To read the Spring 2019 issue, click HERE.
Visit the home page for The Meaning of Care Magazine on Bestcare Today