News and Events
National Pulmonary Rehabilitation Week is March 10-16
Published: March 11, 2019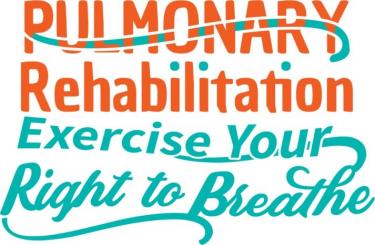 National Pulmonary Rehabilitation Week honors health care professionals who guide and support the rehabilitation of those with lung disease. 
Pulmonary Rehabilitation is a service that is designed for those who experience lung
problems such as:
Chronic obstructive pulmonary disease (COPD)

Emphysema

Chronic bronchitis

Bronchiectasis

Sarcoidosis

Pulmonary hypertension

Pulmonary fibrosis

Interstitial lung disease

Lung cancer and lung cancer surgery

Lung volume reduction surgery before and after lung transplantation
Pulmonary rehabilitation includes exercise classes and education about lung disease, diet, exercise, stress management, breathing techniques, medications and oxygen therapy. 
Pulmonary rehabilitation allows our patients to improve their quality of life and make the most of the limited lung function that they have.
For information on Lung and Pulmonary Medicine at Methodist Health System, click here.