HR and Benefits
MHS Email Account for Business and Professional Use Only
Published: March 8, 2019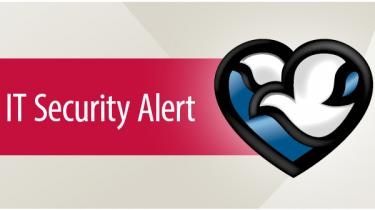 IT Security has identified an increase in staff sharing their work email when they sign up for nonwork related activities (i.e., shopping sites). 
As an organization, we become vulnerable as these companies could lose your work email address or place your email address in a targeted spam or phishing list which can contain viruses, credential theft, social engineering and some serious IT Security risks to MHS.
A reminder of our Information Technology Acceptable Use Standard policy, which states:
"The use of any NMHS Email domain account (your MHS email address) for other than business/professional use is prohibited. Registering NMHS's email accounts for any social media site for personal use is an example of prohibited use." 
The use of your MHS email address on shopping sites such as Amazon or Etsy is also prohibited due to the high security risk this exposure brings to the MHS systems. 
We appreciate your support of the policy and efforts to decrease our IT Security risk. If you have questions, please call Tyler Hay, information security manager, at (402) 354-7429.