News and Events
HIPAA Alert: 53 Percent of Health Care Data Breaches Due to Insiders and Negligence
Published: Dec. 10, 2018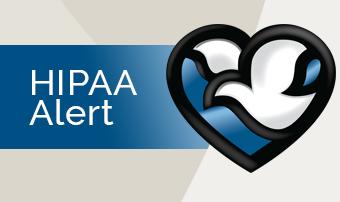 The health care industry has had more than its fair share of hacking incidents, but the biggest threat comes from within. 
According to the HIPAA Journal, the actions of health care providers, health insurers and their employees cause more breaches than hacking, malware and ransomware attacks. 
Researchers at Michigan State University and Johns Hopkins University analyzed data breaches reported to the Department of Health and Human Services' Office for Civil Rights (OCR) over the past seven years and found that more than half of breaches - 53 percent - were the result of internal negligence.
Health care entities must understand the causes of PHI breaches if they aim to effectively manage the trade-off between wider access or higher efficiency and more security.
Methodist Health System has strict HIPAA security guidelines, and policies in place for those who violate HIPAA security. Click here to view the policy on sanctions for violations of HIPAA security.
If you have any questions about how Methodist handles HIPAA security, please contact HIPAA Privacy Officer Zorana Vojnovic at (402) 354-6863 or @email.