Awards and Achievements
Teri Tipton Bruening Honored by NONL
Published: Nov. 7, 2018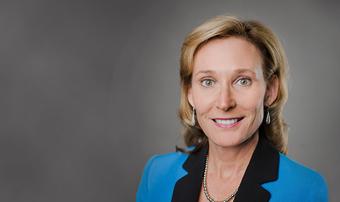 Teri Tipton Bruening, MSN, RN-BC, CNE, vice president of patient care and chief nursing officer at Methodist Hospital and Methodist Women's Hospital, received the 2018 Distinguished Nurse Leader Award from The Nebraska Organization of Nurse Leaders (NONL).
Teri was recognized Nov. 2 at the Nebraska Action Coalition Future of Nursing's Awards dinner in Lincoln. Teri's outstanding contributions in leadership, professionalism, knowledge of the healthcare environment, communication and relationship building were highlighted as key elements in her being selected as a transformational leader.
"Teri's leadership and many accomplishments have positively shaped and influenced patient care and patient outcomes at Methodist Hospital and Methodist Women's Hospital," said Deborah Conley, director of geriatrics at Methodist Hospital, who nominated Teri for the award. "Her ability to navigate the ever changing healthcare environment, support nursing practice both fiscally and responsibly, and shape future leaders is evident. She is an outstanding candidate to be named NONL's Distinguished Nurse Leader Mentor recipient."
Teri has been a fervent supporter of NONL and has developed key partnerships within Methodist to educate and grow fellow leaders. She inspires others to "dream big," encouraging creativity, innovation, and knowledge development in the areas of mentoring, coaching, dialogue, critical thinking and appreciative inquiry.