Awards and Achievements
Dr. Gene Herbek Makes the Pathologist Power List
Published: Oct. 23, 2018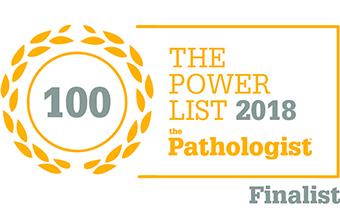 The Pathologist, a leading publication in the pathology field, has named Dr. Gene Herbek to its Power List 2018. The list features 100 of the best, brightest and most powerful advocates of pathology.
Dr. Herbek serves as medical director of the Methodist Women's Hospital laboratory and medical director of the Transfusion and Coagulation Services for The Pathology Center
at Methodist Hospital. 
Dr. Herbek received the College of American Pathologists (CAP) highest honor when he was named Pathologist of the Year by his colleagues from across the nation in 2016. This came following his tenure as CAP President from 2013-2015.
He also has served on numerous committees within the CAP organization, including the finance committee, practice management committee, and new in practice committee, and has served in the CAP House of Delegates and on the Board of Governors.
Dr. Herbek was also the driving force for the CAP Foundation's See, Test & Treat® program, which is the CAP's flagship philanthropy effort. The program provides cancer screening to underserved and at-risk patients across the United States. Dr. Herbek brought the first See, Test & Treat program to Native American women in South Dakota.
There is an award named in honor of Dr. Herbek and his wife for their support of the program—The CAP Foundation Gene and Jean Herbek Humanitarian Award.