Awards and Achievements
Todd Grages to Lead MGMA As Board Chair
Published: Oct. 17, 2018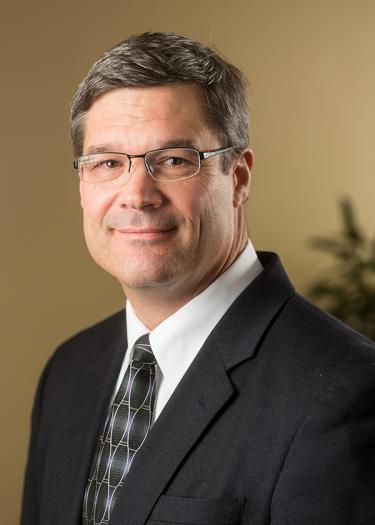 Todd D. Grages, MSBA, FACHE, FACMPE, president and chief executive officer of Methodist Physicians Clinic, has been elected chair of the Medical Group Management Association-American College of Medical Practice Executives (MGMA-ACMPE) by the group's board of directors.
Grages has served on the MGMA board of directors since 2014. 
"As a medical practice executive and a fellow of the american college of medical practice executives, it's a humbling experience when you are chosen to lead your professional association," Grages said. "Especially one that boasts a membership of over 45,000 and has the national presence that MGMA does. I'm also honored to represent Methodist in
this role. The work we are doing in Nebraska is notable, and it's
exciting to share that expertise with others across the country."
The MGMA is one of the largest health care associations in the United States. It includes 18,000 health care organizations in which 385,000 physicians practice. 
The MGMA also produces the most credible medical practice economic data in the industry, and it provides industry-leading board certification and fellowship programs through the ACMPE.
Grages has been a member of the MGMA for more than 20 years and an ACMPE fellow for 18 years. He has served on the MGMA certification commission and examinations committee, where he was chair in 2013.
Grages was named president and CEO of Methodist Physicians Clinic in 2005.  In this position, he oversees one of the largest multi-specialty medical groups in Nebraska with more than 300 providers. 
Prior to his Methodist appointment, Grages was with Trinity Health System in Minot, North Dakota, where he serviced as vice president of physician services. Grages also worked at Blue Cross Blue Shield of North Dakota as the assistant vice president of health care affairs, and he served as a nuclear, biological and chemical officer in the U.S. Army. He was deployed with the 1st Armored Division during Operation Desert Storm, for which he was awarded the Bronze Star Medal.  
He holds a Master of Science in business administration from Boston University and a Bachelor of Arts in chemistry from Concordia College in Moorhead, Minnesota.