Awards and Achievements
Maricela Cortes De Ruiz - Methodist Women's Hospital Employee of the Quarter
Published: Oct. 3, 2018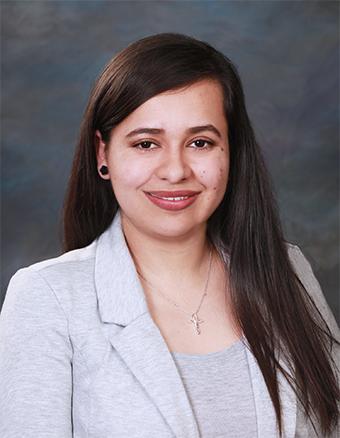 Maricela Cortes De Ruiz, an aide in the Neonatal Intensive Care Unit, is the Methodist Women's Hospital Employee of the Quarter for 4th Quarter 2018. She was honored at a recognition ceremony on Sept. 7.
Maricella was nominated for the honor by a coworker who describes her as an excellent aide who is always ready and willing to help.
An employee at the hospital for around two years, Maricella voluntarily became a car seat technician, which is a special skillset that requires ongoing education and monthly volunteer events outside work hours.
"Recently, I had her fit a car seat in one of my rooms and was impressed by the time she spent to carefully educate my NICU family. It was clear that the family really valued her input and knowledge."
Those who know Maricella say she has a dedication to service and excellence. She is known as someone who always puts her team and patient care first.
"She consistently exhibits a high-level of teamwork by always responding to nurse requests with a positive, can-do attitude. I am always grateful for her help!"
---
The Methodist Women's Hospital Employee of the Quarter award program began in the first quarter of 2013. Award nominations may be submitted by physicians, supervisors, coworkers and staff. Judging is based on how candidates embody the mission and core values of Methodist Women's Hospital: patient focus, integrity, excellence, learning, compassion, teamwork and respect.
All employees and staff at MWH are eligible to receive the Employee of the Quarter award. Employee of the Quarter award winners are automatically considered for the Caring Kind Employee of the Year award, as are Methodist Hospital's Employees of the Month.
To nominate a fellow employee for the Employee of the Quarter award, submit a completed application form to Administration. Each nomination is kept on file for review for two quarters. The "Employee of the Quarter - MWH" application form can be found by searching "Forms" on mhsintranet or click here.