HR and Benefits
Methodist Learning Center Is Moving
Published: Sept. 20, 2018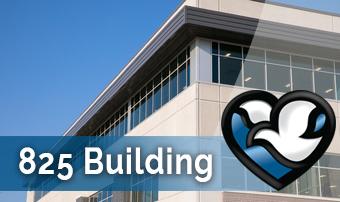 If you have an upcoming position change that will involve attending the Learning Center, New Employee Orientation or Cerner Training please note:
The Learning Center and Skills Lab will be moving to the new corporate offices - the 825 Building at 168th and Pacific Streets.
With all of the computers, supplies and equipment, this will be quite the undertaking and unfortunately will require us to close during this time. With the number and variety of skills that we assess, a substitute location was not available.
Therefore, the Learning Center and Skills Lab will be unavailable Oct. 22 - Nov. 6.
The plan is to disassemble the Learning Center and Skills Lab the week of Oct. 22, and reassemble in the new 825 Building during the week of Oct. 29. Contingent on building occupancy, the Learning Center staff will move into the new building on Nov. 5 - 6., and ready the Learning Center and Skills Lab for our new hires. Should we get occupancy to the building earlier, we will let you know.
New Employee Orientation
Dates and locations for New Employee Orientation (NEO) will be as follows:
Oct. 22 – 8601 Building, Room 244
Oct. 29 and Nov. 5 – Methodist Women's Hospital, Stastny Room
Beginning Nov. 12 – 825 Building, Room 209
Cerner training
Cerner training will move training to Methodist Women's Hospital (MOB) starting Oct. 24. The clinician classes (RN, etc.) and nursing assistant classes will be held in the Stastny Room and will remain on the same schedule. Starting Nov. 8, all NAs and clinician Cerner classes will take place at the 825 Building in rooms 356A or 356B.
Provider Cerner training will remain at the 8601 Building in suite 30 through Oct. 29. Starting Nov. 1, we will conduct provider Cerner trainings in rooms 388 and 389 in the 825 Building.  
If you have a position change, your recruiter will coordinate scheduling for NEO, Skills Lab and Cerner training as applicable for you. We appreciate your understanding during this transition.