News and Events
HIPAA Alert: Data Breach Cost, Loss of Business, Patient Trust
Published: July 17, 2018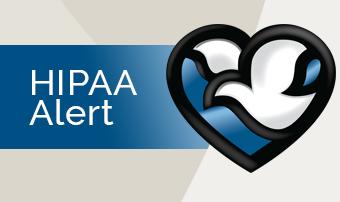 What is the cost of a data breach?
In their 2018 Cost of a Data Breach Report, IBM and the Ponemon Institute found that healthcare data breach costs average $408 per record, the highest of any industry for the eighth straight year.
The study found that the average cost of a data breach across industries and countries is $3.86 million, a 6.4 percent increase from 2017 and a nearly 10 percent net increase over the past five years.
The average time to identify a data breach in the study was 197 days, and the average time to contain a data breach once identified was 69 days. 
For mega breaches, the biggest expense category was costs associated with lost business, which the report estimated at nearly $118 million for breaches of 50 million records, almost a third of the total cost of a breach this size.
If you have any questions about HIPAA, please immediately call HIPAA Privacy Officer Zorana Vojnovic at (402) 354-6863 or @email.