News and Events
Spirit of Courage Celebrity Weekend: Aug. 3-5
Published: July 2, 2018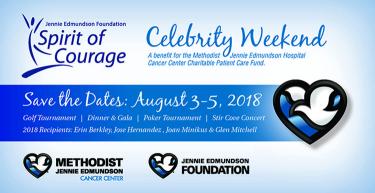 Methodist Jennie Edmundson Hospital and Jennie Edmundson Foundation have teamed up once again for the annual Spirit of Courage Celebrity Weekend. The event is a benefit for the Spirit of Courage Charitable Patient Care Fund. 
Since its inception in 2003, Spirit of Courage has raised more than $1.5 million to help patients cover costs associated with the diagnosis and treatment of cancer. All dollars raised go to help Methodist Jennie Edmundson cancer patients in need of financial assistance.
Each year, four amazing individuals who have fought their own battles against cancer share their stories and are honored with the Spirit of Courage Award. And, once again, celebrity friends from Hollywood, sports and music — including local area celebrities — donate their time to this worthy cause. 
There are many ways to participate: golf and poker tournaments, a gala event with silent and live auctions, and sponsorships.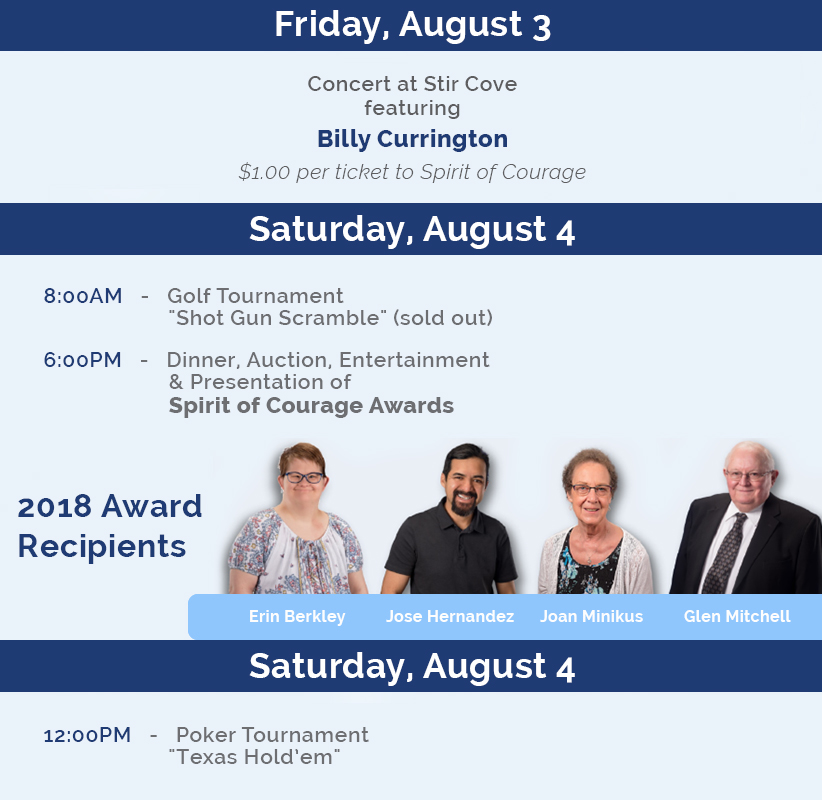 For More Information & Registration
Visit Spirit of Courage 2018 or contact the Methodist Jennie Edmundson Volunteers/Foundation at (712) 396-6086 or @email.