Awards and Achievements
Melanie Royal - Methodist Hospital Employee of the Month
Published: July 1, 2018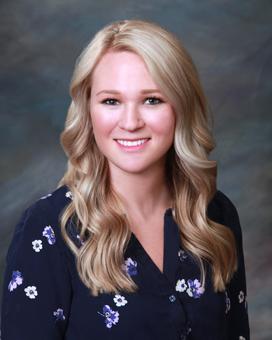 Melanie Royal, a registered nurse in the Surgery department, is the Methodist Hospital Employee of the Month for July. 
Melanie embodies our core values of integrity, excellence, learning, compassion, teamwork and respect in everything she does. She has been a Methodist employee for a year. 
Co-workers say Melanie goes above and beyond to help her teammates, other OR staff members and her patients. They also say Melanie inspires others to be and do their best. She truly loves her career and it shows every single day.
"She is a very caring and compassionate person," her nomination said. "Her kindness and caring behavior is exemplary to others around her."
Congratulations, Melanie, on being selected as Methodist Hospital's Employee of the Month!
---
To nominate a fellow Methodist Hospital employee for the Employee of the Month Award, submit a completed application form to Angie Anderson in Administration. Each nomination is kept on file for review for six months. The Employee of the Month nomination form can be found by searching under the "Forms" tab on mhsintranet, or click here.