Awards and Achievements
Dawn Reynek - Methodist Women's Hospital Employee of the Quarter
Published: July 1, 2018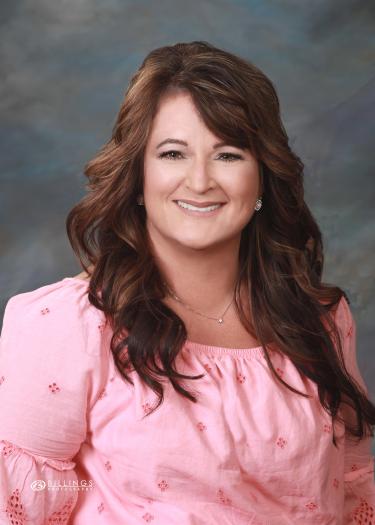 Dawn Reynek, a service secretary in the mother-baby unit, is the Methodist Women's Hospital Employee of the Quarter for 3rd Quarter 2018. She was honored at a recognition ceremony on Jun. 8.
Dawn was nominated for the honor by her coworkers who describe her as a true asset to the team who values excellent customer service.
An employee at the hospital for 15 years, Dawn is the first person visitors see when they exit the elevator onto fifth floor. It's a role she takes seriously and is a model of respect and accountability.
"She presents herself professionally and always has a smile on her face to greet our visitors as they arrive."
Dawn's teammates say she is always happy to share her knowledge and experience with others. She teaches others what is difficult to be taught; the motivation to strive for service excellence, great teamwork and multi-tasking. 
"When Dawn is here, not only do things get done, they get done well. She is a knowledgeable, helpful and effective part of our team."
---
The Methodist Women's Hospital Employee of the Quarter award program began in the first quarter of 2013. Award nominations may be submitted by physicians, supervisors, coworkers and staff. Judging is based on how candidates embody the mission and core values of Methodist Women's Hospital: patient focus, integrity, excellence, learning, compassion, teamwork and respect.
All employees and staff at MWH are eligible to receive the Employee of the Quarter award. Employee of the Quarter award winners are automatically considered for the Caring Kind Employee of the Year award, as are Methodist Hospital's Employees of the Month.
To nominate a fellow employee for the Employee of the Quarter award, submit a completed application form to Administration. Each nomination is kept on file for review for two quarters. The "Employee of the Quarter - MWH" application form can be found by searching "Forms" on mhsintranet or click here.