Awards and Achievements
Nebraska Methodist College Congratulates Spring 2018 Graduates
Published: June 13, 2018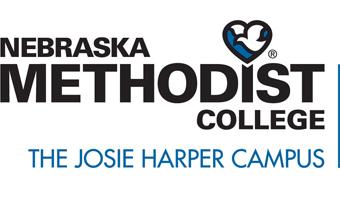 Nebraska Methodist College welcomed its latest line of nursing and allied health graduates at spring commencement ceremonies at St. Andrew's United Methodist Church on May 11.
Two ceremonies were held to honor the accomplishments of the 188 graduates: one to honor nursing graduates, the other to honor allied health graduates. Students at the undergraduate and graduate levels walked on stage to receive their certificates and diplomas.
"We honor our graduates' extraordinary dedication to healthcare and celebrate their many achievements," said Dr. Deb Carlson, president and CEO of Nebraska Methodist College. "They are going forward not only with the skill set for their vocations, but with the mind set and heart set to be educated citizens and leaders in their chosen professions."
Click here to see a full list of graduates with their degrees and any special honors acquired.