Leadership Updates
A Culture of Safety
Published: April 2, 2018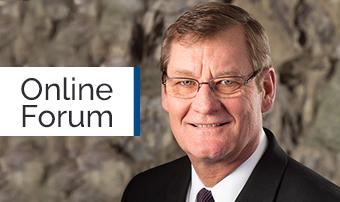 Just Culture Instills a System of Accountability
The health care industry is one of the more complex environments that exists in our country.
The work so many of you do every day can be filled with split second decisions, challenging cases, long days and nights all the while working to follow the policies, procedures and training that help you deliver the Meaning of Care to our patients.
Understanding the complexities of what you do and knowing that despite our best efforts – errors can be made that could put our patients at risk and drastically change a patient outcome.
Culture of Safey
This is why we practice a Culture of Safety. We all have a responsibility to raise a hand when something isn't right, and should all feel comfortable and safe doing so. If we don't, we aren't staying true to our mission. We need information on our errors and close calls – otherwise we don't know how we can improve. We shouldn't be afraid to report errors or fear a penalty for raising the awareness of a process/product/procedure that may endanger the safety of our patients and their families.         
This is why we are launching Just Culture – an initiative we believe is a critical component to our culture of safety, and the foundation to establishing Methodist Health System as a highly reliable organization.
Just Culture is a system of accountability that has been implemented in organizations and health care systems across the country with great success. It recognizes that we are human and humans can make errors. It holds people accountable for their decisions and behavior, and provides a tool to address the outcome fairly and consistently. It is a commitment to how we want to do business.
How do we do that?
It's about recognizing the full spectrum of human behavior – human error, risky behavior and reckless behavior.
Just Culture emphasizes the importance of understanding all the facts in a situation, and addresses each type of behavior with compassion and accountability.
Just Culture supports a framework that consoles the staff member who is human and makes a mistake.
Just Culture gives leaders the tools to coach employees whose behavior is risky; helping them with more information or training.
Just Culture addresses reckless behavior by holding each of us accountable for that choice of behavior.   
Fairness has been a key driver in our last four employee engagement surveys. Just Culture will help us improve this component of engagement by setting clear expectations and holding ourselves accountable for the behaviors we choose. Embracing accountability for our behavior will improve our perception of fairness because in a Just Culture everyone will be treated equally and empowered to do their best. 
More to come in 2018
Just Culture will be implemented throughout our health system, not just in clinical areas, as errors occur in every division within our organization.
Education about Just Culture has occurred with leadership in recent years and training sessions will continue into 2018. The Just Culture movement will be included in this year's Annual Organizational Review (AOR) and New Employee Orientation.
Very soon, your leadership team will be talking with you about Just Culture and what it means to you and your team. Communications will be shared with physician leaders as well.
Our culture is an important facet of our organization that has always set us apart from other health care providers in our community. Just Culture will further enhance our culture and atmosphere of trust by encouraging and rewarding those who provide essential safety-related information and help us to become the highly reliable organization we seek to be.
Thank you for your efforts and commitment to deliver the Meaning of Care to our patients and their families in the safest environment possible.
---
Supervisors, please discuss with your team.
We welcome your feedback. To comment on this Online Forum, send an e-mail to @email or use Employee Connection's "Submit a News Idea" online form.
Forum Feedback messages are forwarded to the appropriate administrator with your name for a direct response, unless you ask to remain anonymous. A sampling of Forum Feedback questions or comments of broad impact to employees may appear in future Online Forums.