News and Events
Donate Old Cell Phones to Assist Domestic Violence Victims
Published: Feb. 21, 2018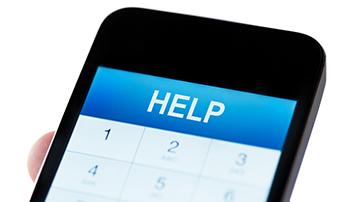 Starting immediately Security will take old cell phones and facilitate getting these phones to the WCA to help victims of domestic violence. Employees can drop off their old cell phone at the Security Office. Before drop-off, employees should ensure that their old phones are cleared of data and settings. 
The new initiative comes with the assistance of Jen Tran and the Methodist SANE/SART Program. Operating 24 hours a day, every day of the year, the SANE/SART program is focused on those who have experienced sexual assault or domestic violence. The Sexual Assault Response Team is specially-trained to work with anyone experiencing this type of trauma. 
The donated phones will be distributed as needed so domestic violence victims can call for help. The WCA has a few options for victims of domestic violence:
They work with Verizon's Hope Phone program - those are phones that are programmed with 3000 minutes and 9000 texts, and when the client is done with the phone you return it to Verizon and they give you another phone.
They clear the phone and give to the client so they can call 911. They often give clients several so they can stash them in different places their abuser might not find. 
They also collect old smart phones that they give to clients who still have a contract, but their abuser broke their phone.
If you have questions about cell phone donation, contact Security.