Awards and Achievements
Deadline to Apply to Represent Methodist at 2018 Greater Omaha Young Professionals Summit: January 10
Published: Dec. 20, 2017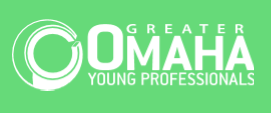 How do you as an employee represent The Meaning of Care? 
Methodist Health System is sponsoring the 2018 YP (Young Professionals) Summit hosted by the Greater Omaha Chamber of Commerce on March 1, 2018.
The event, which is held at CenturyLink Center, is for emerging professionals of all ages.
The annual YP Summit is the single special event in our region that brings together 1,500 Young Professionals to learn, collaborate and become more informed about their community. This is a day of change-making keynotes and breakouts that celebrate differences, foster connections, grow inclusivity and initate positive, community-enhanding change — all with the goal of bringing a new layer of vibrancy to our community.
We want strong representation of our Health System in the community. As part of our event sponsorship, 25 employees will be chosen to represent Methodist at the YP Summit. All Methodist employees in good standing who are interested in attending the 2018 YP Summit may apply.
Apply Online by January 10, 2018
Senior leadership will have final approval on the 25 selected employees, who will be notified to ensure their availability to attend the  YP Summit on March 1.
Applications require endorsements from a leader and a colleague, plus answers to six questions, including: How do you as an employee represent The Meaning of Care? 
To Apply
For the online application, click here. 
To Learn More
For more information about the YP Summit, click here.