Awards and Achievements
Methodist Executive Chef Michael Flanagan's Risotto Featured by FoodServiceDirector.com
Published: Nov. 13, 2017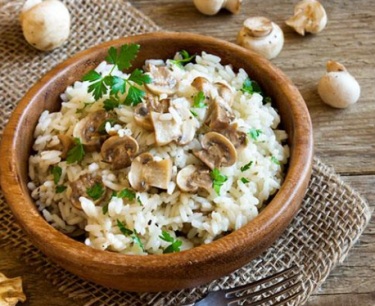 Methodist Executive Chef Michael Flanagan's winter risotto toss is featured in a slide show of "Six Dishes Healthcare Food Service Directors Can't Wait to Menu This Winter" on foodservicedirector.com.
The dish is prepared at the Fire 'n' Ice saute station. Patrons choose from available ingredients and watch the chef prepare the dish. 
FoodService Director Magazine reaches more than 45,000 highly targeted readers in all segments of the noncommercial food service industry.