News and Events
HIPAA Alert: Here's a Spooky Way to Test Your HIPAA Knowledge
Published: Oct. 25, 2017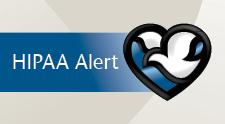 Here's a fun way to test your HIPAA and Halloween knowledge, and the first person to email the correct answers to MHS Privacy Officer Zorana Vojnovic will win a $20 gift card to Target. EDITOR'S UPDATE: Congratulations go to Amy Fitzgerald at MPC Regency, who won the gift card as the first person to submit the correct answers.
To print the crossword puzzle pdf, click here.
For more information on HIPAA, contact HIPAA Privacy Officer Zorana Vojnovic at zorana.vojnovic@nmhs.org.