News and Events
HIPAA Alert: Lack of a Business Associate Agreement Violated Privacy, Cost Health Care Provider $31K
Published: June 22, 2017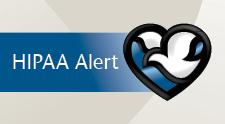 Are Appropriate Business Associate Agreements in Place?  
Do you understand the danger of allowing a vendor access to protected health information without having a Business Associate Agreement in place?
Recently, a pediatric practice in Illinois failed to follow HIPPA guidelines in its dealings with a third-party vendor. The lack of a written Business Associate Agreement cost the practice $31,000.
In April 2017, the Center for Children's Digestive Health (CCDH) in Illinois agreed to pay the U.S. Department of Health and Human Services (HHS) $31,000 to settle potential violations of the Health Insurance Portability and Accountability Act of 1996 (HIPAA) Privacy Rule and agreed to implement a corrective action plan. 
This financial penalty was in resolution to a 2015 compliance review initiated by the HHS following an investigation of a business associate, FileFax, Inc., which stored records containing protected health information (PHI) for CCDH. CCDH began disclosing PHI to Filefax in 2003, yet neither party could produce a signed Business Associate Agreement prior to Oct. 12, 2015. 
Learn More
For more information on this particular case, including the resolution agreement and corrective action plan on the HHS website, click here. 

For questions about HIPAA, contact HIPAA Privacy Officer Zorana Vojnovic at (402) 354-6863 or @email.