Awards and Achievements
Congratulations to Recent Graduates
Published: April 17, 2017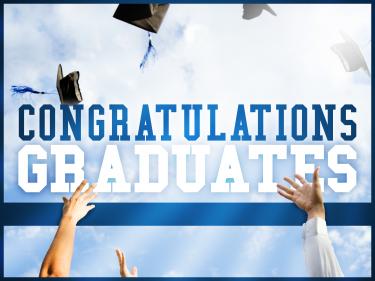 Kudos to MHS Staff for Enhanced Education
Congratulations go to the following MHS staff member who recently completed an educational degree. 
Committing to the continued enhancement of professional education is one of the ways we live The Meaning of Care. Knowledge gained through attainment of undergraduate and graduate degrees strengthens the individual and our organization as a whole, empowering staff to raise the bar ever higher on the delivery of patient care and service.
Watch for the posting of new graduates on Employee Connections. The following list represents MHS employees' "Professional Data" updates submitted to Human Resources through Lawson Employee Self-Service for degrees earned January 1 - March 31, 2017.
Methodist Health System
Master's Degree, Organization Development
Paula Smith, Internal Audit
REMINDER: Submit new degrees earned through Employee Self-Service. If you need help accessing Employee Self Service through the Citrix icon and INFOR-Lawson software on your computer, call the IT Service Desk at 402-354-2280.