Awards and Achievements
NMC President Dennis Joslin Participates in First U.S.-Mexico Joint Higher Education Summit
Published: April 10, 2017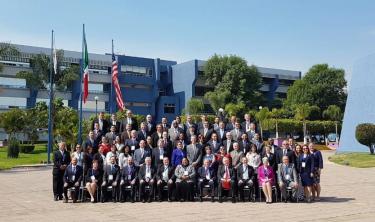 Nebraska Methodist College President Dennis Joslin, PhD, was among the U.S. delegation of 24 independent college and university presidents, together with five cabinet-level officers from U.S. institutions, invited to participate in the first Higher Education Summit of the United States and Mexico.
The summit, "Reaffirming the North American Spirit of Collaboration in Higher Education," explored partnership opportunities between Mexican and U.S. colleges and universities.
The meeting was organized by the Council of Independent Colleges (CIC) and the Mexican Federation of Private Higher Education Institutions (FIMPES) and supported by Santander Universidades and Universia.
For the Nebraska Methodist College press release with more details on the summit, click here.