Awards and Achievements
Allison Adrian Is President-Elect of AFNP Nebraska
Published: April 7, 2017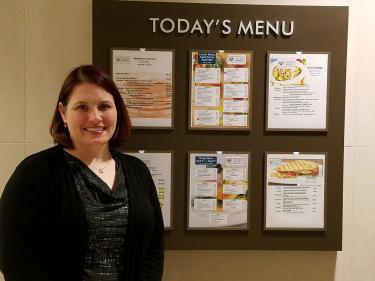 Allison Adrian, CDM, Team Leader of Patient Services for Methodist Hospital Food Service, has been voted president-elect of the Nebraska chapter of the Association of Nutrition and Food Service Professionals (ANFP). 
Allison received her Certified Dietary Manager (CDM) certification in 2013 and has become active with the Nebraska Chapter of ANFP since 2014. Allison has been Team Leader for Food Service at Methodist since July 2014.
ANFP is a national not-for-profit association established in 1960. Today it represents more than 14,000 professionals dedicated to the mission of providing optimum nutritional care through food service management. To learn more about ANFP Nebraska, click here.