News and Events
New & Improved Compliance Reporting Hotline Launches
Published: April 3, 2017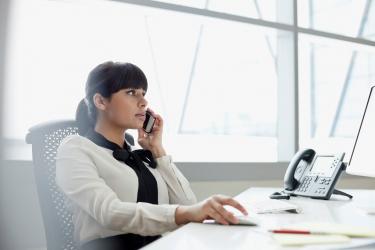 Effective April 1, 2017, MHS employees have 24/7 access to report compliance concerns anonymously.
We  pride ourselves on a culture of openness, trust and integrity at Methodist Health System. Effective ethics is a team effort involving the participation and support of every employee. 
In that spirit, Methodist has contracted with Lighthouse Services, an industry leader in secure and confidential employee hotlines, to establish an improved process to report compliance-related incidents or concerns anonymously. MHS employees now may submit concerns anonymously through the Lighthouse website or via a toll-free telephone number. 
Employees, please note that this service is only for anonymous compliance reporting, and you should continue to report regular business matters that do not require anonymity directly to your supervisor. 
Website 
www.lighthouse-services.com/nmhs
Toll-Free Hotline
USA & Canada (English): 877-640-0005
USA & Canada (Spanish): 800-216-1288
Questions?
Look for information on the hotline and website on mhsintranet under the Resources tab, on the HIPAA home page and the Compliance/Workplace Safety homepage.

Contact Chief Compliance Officer Tracy Durbin at 402-354-4901.