Awards and Achievements
Scott McCasland - Methodist Women's Hospital Employee of the Quarter
Published: April 1, 2017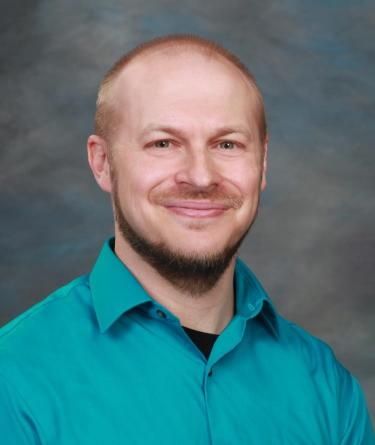 Scott McCasland, a receiving stock clerk in Central Supply, is the Methodist Women's Hospital Employee of the Quarter for 2nd Quarter 2017. He was honored at a recognition ceremony on February 28.
Scott was nominated for the honor by his supervisor, who praised Scott's dedication to excellence and understanding of how his job effects others.
"The supplies coming across the dock must be correct," the nominator wrote, and Scott makes certain of that by constantly updating supply lists and quickly resolving any potential shipping errors.
"Scott has been with us since before the Women's Hospital opened," the nominator wrote. "He has always gone above and beyond his job description to assist others."
In addition to his daily duties, Scott moves boxes for other departments, rearranges the basement storage area to accomodate additional products, and serves as the efficient keeper/organizer of donated items and decorations.
---
The Methodist Women's Hospital Employee of the Quarter award program began in the first quarter of 2013. Award nominations may be submitted by physicians, supervisors, coworkers and staff. Judging is based on how candidates embody the mission and core values of Methodist Women's Hospital: patient focus, integrity, excellence, learning, compassion, teamwork and respect.
All employees and staff at MWH are eligible to receive the Employee of the Quarter award. Employee of the Quarter award winners are automatically considered for the Caring Kind Employee of the Year award, as are Methodist Hospital's Employees of the Month.
To nominate a fellow employee for the Employee of the Quarter award, submit a completed application form to Administration. Each nomination is kept on file for review for two quarters. The "Employee of the Quarter - MWH" application form can be found by searching "Forms" on mhsintranet or click here.