News and Events
HIPAA Alert: The Patient's Right to Request Medical Record Corrections & Amendments
Published: April 1, 2017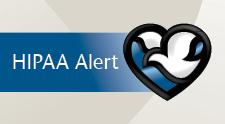 REMINDER: Know and follow HIPAA regulations and MHS policy regarding our patients' requests to correct or amend their medical records.
Patients have the right to correct/amend the protected health information (PHI) in their medical records.
Amendment Request Procedure
Requests must be submitted in writing using the "Request for Correction/Amendment of Medical Record" form located on mhsintranet under Resources/HIPAA/Patient Request forms.

Send completed request forms to MHS Privacy Officer Zorana Vojnovic at @email or interoffice mail code F. 
Potential Reasons for Denial of the Request
Requests for amendment may be denied if the PHI that is the subject of the request:
was not created by this organization (an MHS hospital or clinic)

is not a part of the designated record set

is not available for inspection in accordance with a right to deny access (see Patient's Right to Access Medical Record Denial Process policy)

is deemed to be accurate and complete
Questions?
Contact HIPAA Privacy Officer Zorana Vojnovic at (402) 354-6863 or @email.
See the "Amendment of Protected Health Information" policy on mhsintranet.
Attention, Supervisors
Please post this HIPAA Alert and discuss in your staff meetings. 
[Editor's Note: To access resources on mhsintranet, you may be asked to enter your user name and password as reauthentication.]