News and Events
Methodist Hospital Foundation Hosts Caring Cup of Retirement Planning: April 5
Published: March 14, 2017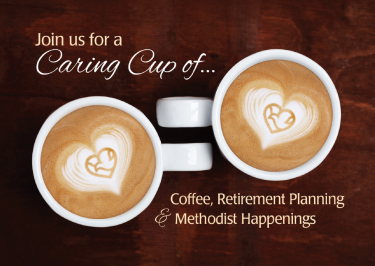 Financial Tools to Help Plan & Manage the Retirement of Your Dreams
Want to plan for the retirement of your dreams? Join us on April 5 for coffee and retirement planning.   
WHEN: Wednesday, April 5: 9 - 10 A.M.
WHERE: Nebraska Methodist College – The Josie Harper Campus, 720 North 87th Street, Omaha, NE 68114.
Rolls and coffee will be served. Nebraska Methodist College tours will follow.

RSVP by March 29 to Methodist Hospital Foundation at (402) 354-4825.