Awards and Achievements
Methodist Chefs Awarded in Competition
Published: Feb. 28, 2017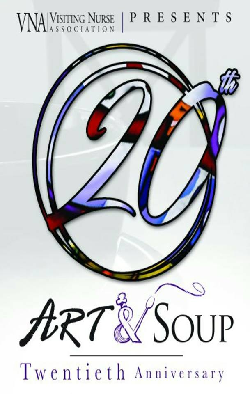 Prestigious local culinary competition recognizes our chefs
Two teams of chefs representing Methodist were honored at the 20th annual Visiting Nurse Association Art & Soup event on Sunday, February 26, 2017 at the Embassy Suites - La Vista. 
Methodist Women's Hospital Chefs Tyler Ratigan, Team Leader II and Travis Brink, Food Services Lead, took home first place for their white onion and black truffle velouté. Methodist Hospital Chefs Jeff King and Austin Gunzelman tied for third place with their cauliflower purée.
Each year chefs from the area's most prominent restaurants compete for the honor of Best Original Soup. Culinary professionals judge the entries based on flavor, nutrition, appearance, creativity, safety and service.
This year Methodist chefs competed with teams from 17 of the area's best restaurants including: Attitude on Food, Biaggi's Ristorante Italiano, PITCH, Twisted Fork and Wilson & Washburn. 
With an attendance of more than 1,000, this event is the premier fundraiser for the association's shelter nurse program, providing care to nearly 50 percent of Omaha and Council Bluffs' homeless men, women and children every year.
Thanks to Art & Soup, VNA is able to ensure homeless men, women and children have access to health care, social services and community resources. In 2015, VNA shelter nurses provide services to 2,434 clients, which included 9,572 face-to-face visits to 228 children, 264 unattended youth living on the street, 1,160 men, 675 women and 17 deemed to be at an extremely high risk of dying on the streets.
Join us in congratulating our award-winning chefs!