Leadership Updates
DANGER: Are You Cyber Safe?
Published: Oct. 5, 2016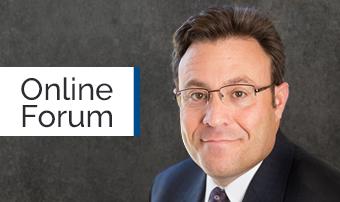 What Every Member of the Methodist Family Should Know About IT Security and the Human Firewall
The world is changing. Technology is advancing.
So are the skills, sophistication and tactics of cyber criminals. The bad guys around the world are attacking computer systems 24/7.
Do you know which industry is now the number one target of hackers and other cyber criminals? Our industry: health care.
Successful cyber-attacks have held hospitals as virtual hostages, forcing them to pay ransoms to access patient records and regain control of computer networks.  
Cyber criminals look for an easy opening, and the simplest way in is not through a hardware or software weakness.
The path most frequently and successfully taken is through what is called "the human firewall": by tricking someone like you or me to reveal too much information or to click on illegitimate links and email attachments.
Cyber criminals design "phishing" emails to appear as if they come from a trusted source, with familiar logos and company information. However, these phishing emails may request inappropriate personal information, such as your credit card or bank account numbers, or ask you to click on hyperlinks or attachments that contain a computer virus or other form of malicious software.  
We want to keep members of the Methodist family safe online at work, school and home — whether you are using a Methodist workstation, home PC or mobile device. This is why we will be publishing IT Security Alerts on important information technology topics via email and Employee Connections. Look for this IT Security Alert icon shown at left.
And look for Methodist to use new tactics to strengthen our human firewall. For example, our Information Security Team is launching an anti-phishing training and awareness initiative.
Soon we will send out fake phishing emails to analyze how MHS employees and Nebraska Methodist College students respond to the test messages. Our goal is to teach the appropriate response to IT security threats.
If you receive a suspicious email, DELETE THE EMAIL:
Don't click. Don't open. Don't reply.

Do report that you received a suspicious email by calling the IT Service Desk at 402-354-2280 or emailing emailsecurity@nmhs.org.
Details of the anti-phishing campaign will appear in the next IT Security Alert.
To learn more about cyber safety, visit the National Cyber Security Alliance website StaySafeOnline.org.
Questions About IT Security at Methodist Health System?
Call the IT Service Desk at 402-354-2280 or email @email.
Supervisors, please post for employees with limited computer access at work and discuss with your team.
---
We welcome your feedback. To comment on this Online Forum, send an e-mail to @email or use Employee Connection's "Submit a News Idea" online form.
Your Forum Feedback messages are forwarded to the appropriate administrator with your name for a direct response, unless you ask to remain anonymous. A sampling of Forum Feedback questions or comments of broad impact to employees may appear in future Online Forums.