News and Events
HIPAA Alert: Attention, NeHII Users -- Know What You Can & Cannot Access
Published: Sept. 22, 2016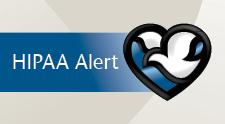 The Nebraska Health Information Initiative (NeHII) is the secure, online, HIPAA-compliant Health Information Exchange created to serve the state of Nebraska. Currently more than 1,400 hospitals, medical clinics,  physicians, pharmacists and other healthcare professionals across Nebraska participate in NeHII — including Methodist Health System.
To protect the security and privacy of patient information, NeHII access is limited to approved users only, and users must follow HIPAA regulations:
Users may NOT access their own medical records through NeHII.

Users may only access NeHII as part of their required job duties specific to treatment, payment and qualified healthcare operation purposes.

Users may access or share only the minimum necessary information.
Questions?
For more information on NeHII privacy and security, visit www.NeHII.org.
For questions about HIPAA, contact HIPAA Privacy Officer Zorana Vojnovic at (402) 354-6863 or @email.