News and Events
HIPAA Alert: Rules of Engagement
Published: July 13, 2016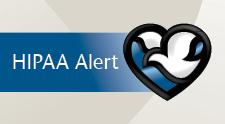 Remember to follow these rules every day:
Healthcare information in the medical record belongs to the patient.

TPO Exception: Authorization should be sought in writing to release or PHI. Exceptions apply for Treatment, Payment and Healthcare Operation.

Minimum Necessary Rule: PHI that is shared should contain the minimum amount of information needed for the purpose.

Need to Know Rule: Only share information with those who have work-related reasons to know.

Explain privacy policies in language that is simple and understandable.

Patients have the right to view and amend their medical records.
Questions?
Contact Zorana Vojnovic, Privacy Officer, at (402) 354-6863 or @email.