News and Events
HIPAA Alert: FairWarning Go-Live Is July 22
Published: June 29, 2016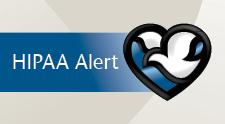 To assist with ongoing efforts to ensure privacy of patient records, we are implementing the FairWarning® Patient Privacy Monitoring Program.
What You Should Know & Do
FairWarning® uses automated monitoring to detect inappropriate access of patient records and to rapidly investigate suspected incidents.

YOU still remain our first and best line of defense to ensure patient privacy.

Detailed communication on FairWarning® and the revised discipline policy will be sent via email to all staff on July 12.

Carefully review the FairWarning® information and revised policy with all your staff.  
Questions?
Contact Zorana Vojnovic, Privacy Officer, at (402) 354-6863 or @email.