News and Events
HIPAA Alert: FairWarning Is Coming
Published: May 19, 2016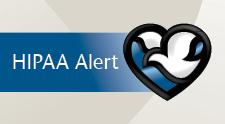 The Methodist Health System Compliance and Privacy Team oversees patient privacy, and it's something we take very seriously.
To help us monitor suspicious or inappropriate access to patient records, we have had software in place for several years. The system has been adequate, and investigations of suspicious incidents have occurred.
But, we know we can do better. This is why we are implementing the FairWarning Patient Privacy Monitoring Program to enhance our efforts of protecting the privacy of our patients.
This new monitoring program will take effect on July 22. More information will be coming from supervisors and leadership as we continue the implementation process.
Look for more updates/information on Employee Connections in the coming months.
Questions?
Contact Zorana Vojnovic, Privacy Officer, at (402) 354-6863 or @email.