News and Events
Rebuilding Together: Saturday, April 16
Published: March 15, 2016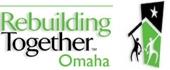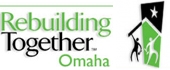 Methodist Health System and Rebuilding Together bring volunteers and the community together to improve homes and lives of low-income, disabled and elderly homeowners.
Omaha's Rebuilding Together Day is Saturday, April 16, from 7 a.m. to about 5 p.m. Any amount of volunteer hours will be appreciated. 
No experience is necessary, just a willingness to help out and have some fun doing it. Also seeking anyone with carpentry skills. Rebuilding Together teams typically help the homeowner by doing general cleaning, painting, and general repairs to their house.
For More Information and to Volunteer
Contact Bruce Cook at @email.
To visit the Rebuilding Together Omaha website, click here.