Leadership Updates
Sustainability and The Meaning of Care
Published: Jan. 27, 2016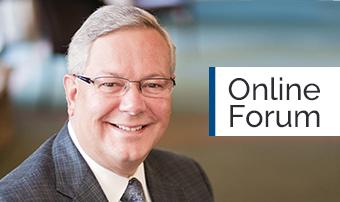 Please Complete the Online Sustainability Survey by 6 p.m., February 10
Sustainability is a bulky word for a simple concept: Are we doing our best to be good shepherds of our resources?  
Sustainability is about waste reduction, recycling, energy conservation, environmental protection — and it is about much, much more.
Being sustainable (as an individual or as an organization) means using resources wisely and engaging in actions that are environmentally friendly, socially responsible and financially cost effective to benefit present and future generations of people.
Sustainability is one more way members of the Methodist family can live The Meaning of Care. We are in the process of identifying and implementing greater sustainability efforts throughout Methodist Health System, and we need your help and input.
I ask every MHS employee to complete our short online Sustainability Survey by 6 p.m., Wednesday, February 10.
The anonymous survey, with questions about your experiences and opinions regarding sustainability at MHS, takes about 5 minutes to complete. To take the survey, click here. 
Thank you for your time and support of sustainability at Methodist Health System.
Supervisors, please discuss with your team and assist employees who need help with computer access.
Questions?
If you have questions or experience any difficulties in taking the survey, contact Kelli Petersen at (402) 354-2210.
---
We welcome your feedback. To comment on this Online Forum, send an e-mail to @email or use Employee Connection's "Submit a News Idea" online form.
Your Forum Feedback messages are forwarded to the appropriate administrator with your name for a direct response, unless you ask to remain anonymous. A sampling of Forum Feedback questions or comments of broad impact to employees may appear in future Online Forums.