Awards and Achievements
Methodist Women's Hospital Earns Prestigious Perinatal Certification from Joint Commission, 11th in Country Honored
Published: Jan. 13, 2016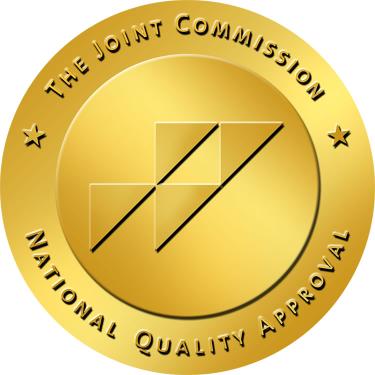 Fresh off a record number of births in 2015, Methodist Women's Hospital has received notification that it has become just the 11th hospital in the country to earn an Advanced Certification in Perinatal Care from The Joint Commission.
Methodist Women's Hospital is the first in Nebraska and just the second in the Midwest to be recognized for its commitment to integrated, coordinated and patient-centered care for mothers and newborns for the duration of their pregnancy and birth experiences.
Since opening its doors in 2010, Methodist Women's Hospital has continued to lead the region in births. The record-breaking 2015 saw the hospital finish the year with 5,413 births - that's nearly 15 babies a day. The 2015 total far surpassed the 2014 mark of 4,486.
Being awarded the Perinatal Care Certification reinforces the standard of care that has been in place at Methodist Women's Hospital since opening day.
"To be recognized and certified by The Joint Commission is the result of a great deal of hard work by all members of our care team at Methodist Women's Hospital," said Sue Korth, vice president and chief operating officer of Methodist Women's Hospital. "It recognizes the level of care we provide, which is the highest standard of care for every OB patient that comes to our hospital. The Joint Commission certification is validation of our efforts."
Home to the Metro's largest OB/GYN practice, the region's leading team of maternal-fetal medicine physicians and neonatologists, Methodist Women's Hospital is often seen as the expert in the care of mothers and their newborns. The medical team is always open to sharing best practices with other medical facilities throughout the region.
"We hold a two day conference every year for hospitals in which we teach our best practices with regard to mothers and their newborns," Korth said. "We feel we have developed a standard of care that can be implemented at hospitals throughout the state and are always willing to share what we have learned with others."
In addition to nurses and hospital staff being valued resources to other area hospitals, the maternal-fetal medicine physicians at the Methodist Women's Hospital Perinatal Center have expanded the scope of their consultative services and are now seeing patients in the Hastings area on a monthly basis.
 "We provide telemedicine services in the Norfolk area, which has been very successful, and due to the number of patients we were seeing from the Hastings area, it certainly made sense to make our physicians available on a regular basis," Korth said. "Having a physical presence in that area of state has been very well received and we are excited to be able to provide care to those patients who need our expertise."
The maternal-fetal medicine physicians of the Methodist Women's Hospital Perinatal Center are also offering regular office hours at the Methodist Physicians Clinic Indian Hills location at 90th and Dodge.
The quality of care provided in the Methodist Women's Hospital Level III Neonatal Intensive Care Unit is another key component to the certification process. Skilled physicians and specialized staff are available around-the-clock to evaluate and provide care to those babies born early or who might need additional treatment/observation following delivery.  
Methodist Women's Hospital elected to undergo a rigorous on-site review to assess its compliance with certification standards. Joint Commission experts completed an independent evaluation of Methodist's perinatal services as well as the following key requirements: integrated/coordinated patient-centered care from prenatal to postpartum, early identification of high-risk pregnancies and births, management of mothers' and newborns' risks at a level corresponding to the program's capabilities and available patient education and information about perinatal care services.
Established in 2015, the Perinatal Care Certification is awarded for a two-year period.