Awards and Achievements
Gillian Sorensen - Methodist Women's Hospital Employee of the Quarter
Published: Jan. 5, 2016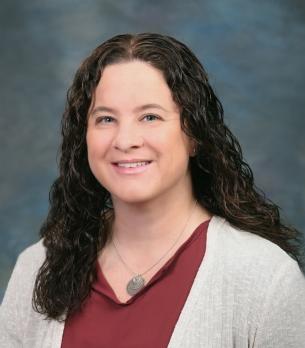 Gillian Sorensen, administrative coordinator in Administration, is the Methodist Women's Hospital Employee of the Quarter for 1st Quarter 2016. She was honored at a recognition ceremony on December 9. 
Gillian was nominated for the honor by two Women's Hospital nurses who described Gillian as "an amazing resource, a pleasure to work with" and someone who "comes to work with a smile for everyone."
The nominators praised Gillian's strong work ethic, nursing knowledge, collaboration and problem-solving skills, saying, "Gillian is never afraid to dig in and help when needed,"
One example of her outstanding care occurred late one evening when a recently discharged patient, a woman who had lost her baby, needed a breast pump for comfort reasons. Gillian stayed long past her shift's end to make certain the patient received all of the proper supplies and all paperwork was handled appropriately.
"Gillian went above and beyond for a grieving mother," the nominators wrote. "This is a perfect example of what the Employee of the Quarter is all about."
---
The Methodist Women's Hospital Employee of the Quarter award program began in the first quarter of 2013. Award nominations may be submitted by physicians, supervisors, coworkers and staff. Judging is based on how candidates embody the mission and core values of Methodist Women's Hospital: patient focus, integrity, excellence, learning, compassion, teamwork and respect.
All employees and staff at MWH are eligible to receive the Employee of the Quarter award. Employee of the Quarter award winners are automatically considered for the Caring Kind Employee of the Year award, as are Methodist Hospital's Employees of the Month.
To nominate a fellow employee for the Employee of the Quarter award, submit a completed application form to Bonnie Foreman. Each nomination is kept on file for review for two quarters. Application forms can be found in the e-forms library on under the "Forms" tab on the mhsintranet or click here.