Awards and Achievements
Linda Burt Makes Becker's List of 130 Top Female Leaders
Published: Dec. 30, 2015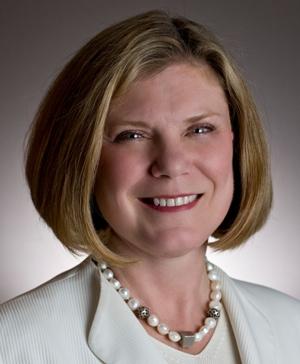 Becker's Hospital Review has published the 2015 edition of its list of  "130 Women Hospital and Health System Leaders to Know" and Linda Burt, Methodist Health System CFO, made the list.
Burt was joined on the list by two other Nebraska executives. In May, Burt was the only Nebraskan named to Becker's List of Top 150 CFOs to Know.
Burt joined 129 women, who are executives at hospitals and health systems across the nation, and have established themselves as successful leaders within the ever-changing healthcare industry.
The Becker's Hospital Review editorial team selected leaders through an editorial review process that included nominations, leadership and management skills and career accomplishments.
"It is fitting that Linda has again been recognized by Becker's Hospital Review," said John Fraser, president and CEO of Methodist Health System. "She is a consummate, seasoned health care executive, who serves as a role model for all health care executives, regardless of gender".
Burt has been the vice president and chief financial officer for Nebraska Methodist Health System since 2008. 
During her tenure she has been integral in the implementation of an improved clinical documentation program resulting in substantial savings, restructured the finance division to enhance financial reporting, redesigned revenue cycle processes to meet changing requirements and has guided Methodist to an improved bond rating the past two years based on the organization's financial stability.