Leadership Updates
Methodist's Strategic Advantage: Our Culture of Caring
Published: Dec. 14, 2015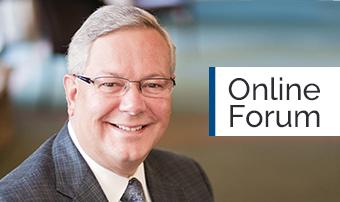 Results Show Even with Skyrocketing Volumes, Methodist Does More than Satisfy — We Delight
What a difference a year makes.

At this time last year, we were in the midst of an unprecedented surge in patient volumes resulting from the contract dispute between CHI Health and Blue Cross Blue Shield of Nebraska. During their dispute, which ran from September 2014 to July 2015, as many as 1,000 new patients a week came to our clinics and hospitals.

External events beyond our control brought us skyrocketing volumes and a once-in-a-generation opportunity. Capitalizing on that opportunity and rising to the many challenges of the increased workload required unparalleled effort, teamwork and dedication from physicians, staff and every member of the Methodist family.

The number one worry: Could we still satisfy our patients and customers? Could we deliver The Meaning of Care not only to an avalanche of new patients, but to our other patients and one another?

The results are in, and congratulations are in order. It is with the deepest pride in our people that I report a universally positive trend for these key metrics:
Patient Satisfaction: UP↑ (despite longer wait times)
Physician Satisfaction: UP↑
Employee Engagement: UP↑
Consumer "Top of Mind Awareness" of Methodist: UP↑
Industry standards told us a health system should expect these measures to dip, perhaps even to plummet during a sudden and sizable volume surge. That did not happen here because of our not-so-secret strategic advantage: our culture of caring.

Overwhelmingly, the people of Methodist Health System stepped up to the challenge and lived the mission. Even as your patience and strength were tested as never before, you did more than satisfy our patients and customers — you delighted them.

We conducted a consumer research study to measure the impact of that delight. Once again, the results exceeded all industry expectations. Research found that patients new to Methodist reported having such positive experiences that more than 80% said they will stay with us for their future health care needs.

What made the difference? Our people. Our values. Our culture. Everything you do every day for our patients and their family members.

Our people transformed this unexpected challenge into an opportunity to delight tens of thousands of patients. You do this each day with compassionate care, medical and service excellence, solid communication and teamwork, flexibility, responsiveness, innovation and hard work — and I thank you for going above and beyond.

Every measurement of satisfaction and engagement rose during the volume surge, and Methodist gained an unprecedented jump in market share, greatly strengthening the organization's financial performance and fiscal future. Faced with fresh challenges and increased workloads, our people continued delivering the high-integrity, high-value quality care that remains the key to long-term success in our changing health care environment.

Our people are our greatest strength. We must never grow complacent. We must continue to support and live the culture of caring that serves us, our patients and community so well.

We do not do what we do to gain headlines or win awards. That said, we know that outside attention and acclaim may follow outstanding work. For example, you may remember the 2015 PRC President's Award to Methodist Health System and two awards (CFO, CEO) recently presented by Becker's Hospital Review.

In addition, PRC (Professional Research Consultants), a nationally-recognized healthcare custom market research company, is publishing a case study for other hospitals and health systems about Methodist's success in handling the volume surge. I thank all of you who provided background material and interviews for this project. When it publishes, a link to the case study will be added to this Online Forum and appear in Employee Connections.
UPDATE: For the PRC case study, "Caring Culture Rises to Challenge of Patient Surge: Methodist Health System Gracefully Absorbs Rise in Patient Volume," click here.

Again, I thank every member of the Methodist family for all you do to live The Meaning of Care.
Supervisors, please post for employees with limited computer access and discuss with your team.
---
We welcome your feedback. To comment on this Online Forum, send an e-mail to ForumFeedback@nmhs.org or use Employee Connection's "Submit a News Idea" online form.
Your Forum Feedback messages are forwarded to the appropriate administrator with your name for a direct response, unless you ask to remain anonymous. A sampling of Forum Feedback questions or comments of broad impact to employees may appear in future Online Forums.