Awards and Achievements
Connie Goss - Methodist Women's Hospital Employee of the Quarter
Published: Oct. 1, 2015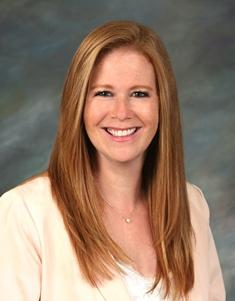 Connie Goss, an OR cleaning technician, is the Methodist Women's Hospital Employee of the Quarter for 4th Quarter 2015. She was honored at a recognition ceremony on September 8.  
Connie was nominated for the honor by a member of the surgery team who described Connie as "a joy to work with" and "a huge asset" due to her positive attitude, passion for her role and ability to to anticipate the needs of the surgery department.
"Without her quick response times, efficient work style and pristine cleaning abilities, our department would not be able to run so efficiently," the nominator explained. "Her attention to detail is extremely important in an operating room setting by maintaining a clean environment for our patients and helping to reduce any potential risk for infection or contamination during surgical procedures.
Connie's many contributions and hard work are well-recognized and greatly appreciated by the staff, who say, "Connie is always busy finding ways to make our surgery department shine -- and not just by cleaning, but with her cheerful, bright and amazing personality!"
The Methodist Women's Hospital Employee of the Quarter award program began in the first quarter of 2013. Award nominations may be submitted by physicians, supervisors, coworkers and staff. Judging is based on how candidates embody the mission and core values of Methodist Women's Hospital: patient focus, integrity, excellence, learning, compassion, teamwork and respect.
All employees and staff at MWH are eligible to receive the Employee of the Quarter award. Employee of the Quarter award winners are automatically considered for the Caring Kind Employee of the Year award, as are Methodist Hospital's Employees of the Month.
To nominate a fellow employee for the Employee of the Quarter award, submit a completed application form to Bonnie Foreman. Each nomination is kept on file for review for two quarters. Application forms can be found in the e-forms library on under the "Forms" tab on the mhsintranet or click here.