Awards and Achievements
Congratulations to MJE Hidden Halo Recipients: 3Q 2015
Published: Oct. 1, 2015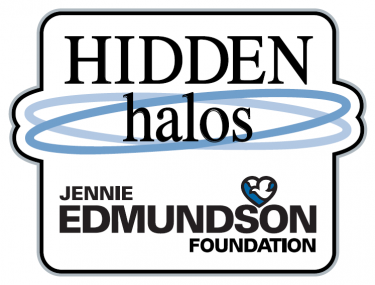 The Hidden Halos Program enables grateful patients and their family members to recognize exceptional caregivers at Methodist Jennie Edmundson Hospital. 
Any member of the MJE care team, paid or volunteer, may be nominated by a patient or family member who wishes to express special gratitude for excellent, compassionate care.
As the nomination form explains, "Our caregivers sometimes can't keep their halos hidden and are like angels on earth. Professional and dedicated fall short in describing their level of care. They are truly heaven-sent."
Hidden Halo honorees receive special recognition in their departments or nursing units, including the presentation of a Hidden Halo certificate and pin. Patients and family who make nominations often choose make tax-deductible gifts to Jennie Edmundson Foundation in their caregiver's honor.
For the Hidden Halos nomination brochure, click here. 
The following individuals and departments were honored with Hidden Halos from July 1- September 30, 2015:
| | |
| --- | --- |
|  Admitting | Tori Villars, Registration Specialist |
|  Breast Health Center | All Staff |
|  Breast Health Center | Tammy Johnson, RN |
|  Food & Nutrition Staff | Linda Larison, Food Service Rep |
|  Labor & Delivery | Sarah Thomsen, RN  |
| Physical Therapy |  Mary-Ellen Bartels, PT |
|  3AB | All Staff |
|  3AB | All Staff (2nd Hidden Halo) |
|  3AB | Simone Hadeen, CNA |
|  3AB | Candace Wilson, RN |
|  4H | All Staff |
|  4H | All Staff (2nd Hidden Halo) |
Watch for the list of Hidden Halo recipients to be posted  to Employee Connections on a quarterly basis.