News and Events
Take Care of Your Diabetes (TCOYD) National Conference & Health Fair in Omaha: Oct. 17
Published: Sept. 14, 2015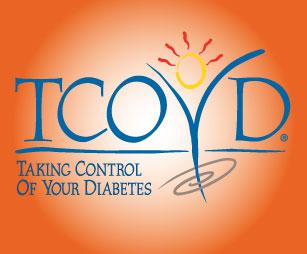 MHS is participating in the Take Care of Your Diabetes (TCOYD) Conference & Health Fair on Saturday, October 17, at the CenturyLink Center.
The event is designed to educate and inspire those living with diabetes, with individualized tracks for those impacted by type 1 diabetes or type 2 diabetes. A separate CME program, called "Making the Connection," is available for medical professionals.
An all-star cast of diabetes experts -- including endocrinologists, diabetes educators, dietitians, pharmacists and personal trainers -- will offer cutting-edge type-specific information on diabetes care and management.
TCOYD is a 501(c)3 not-for-profit organization that has been educating and motivating diabetes communities in cities around the country since 1995.
Space for all programs is limited, and preregistration is recommended.  
GENERAL PUBLIC:  Take Care of Your Diabetes Conference & Health Fair 
Conference: 9 a.m. - 5 p.m., Saturday, Oct. 17. Registration opens at 7:30 a.m.
Cost:
$15 per person before noon, Wednesday, Oct. 14, or
$10 per person when registering 2 or more people
$5 discount with the purchase of a TCOYD membership or renewal
($20 for TCOYD membership/renewal)
$20 per person on day of registration at CenturyLink Center
Financial aid is available for those in need. Call TCOYD at (800) 998-2693.
Includes: Morning snack, lunch and dessert
For more information or to register for the conference and health fair, click here.
MEDICAL PROFESSIONALS: "Making the Connection" CME
Deadline to register: Friday, Oct. 9
Conference: 8 a.m. - 5 p.m, Saturday, Oct. 17. Registration opens at 7:30 a.m.
Cost: $45
Includes: Conference materials, breakfast, snack and lunch
For CME information and registration, click here.