Awards and Achievements
MJE Cardiovascular Rehab Program Achieves AACVPR Re-Certification
Published: Sept. 14, 2015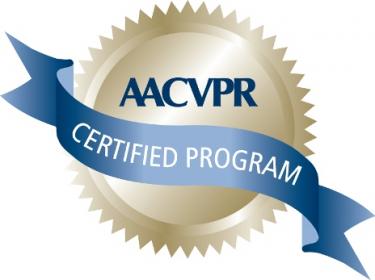 The Methodist Jennie Edmundson Hospital Cardiovascular Rehab program was recently re-certified by the American Association of Cardiovascular and Pulmonary Rehabilitation (AACVPR). The program's AACVPR re-certification has been awarded for a period of three years.
The MJE Pulmonary Rehab program is also certified by the AACVP, as are the Cardiovascular and Pulmonary Rehab programs at Methodist Hospital. 
Cardiovascular and pulmonary rehabilitation programs are designed to help people with cardiovascular problems (including heart attacks, coronary artery bypass graft surgery) and pulmonary problems (such as chronic obstructive pulmonary disease, or COPD) recover faster and improve their quality of life. Both programs include exercise, education, counseling, and support for patients and their families.
AACVPR-certified programs are recognized as leaders in the field of cardiovascular and pulmonary rehabilitation because they offer the most advanced practices available. 
About AACVPR
Founded in 1985, the American Association of Cardiovascular and Pulmonary Rehabilitation is a multidisciplinary organization dedicated to the mission of reducing morbidity, mortality and disability from cardiovascular and pulmonary disease through education, prevention, rehabilitation, research and disease management.