Awards and Achievements
U.S. Dept. of Education Awards Nebraska Methodist College a $750,000 TRIO Grant
Published: July 22, 2015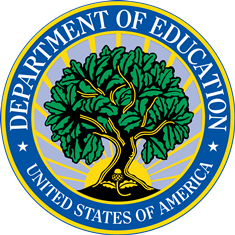 Nebraska Methodist College - The Josie Harper Campus, an affiliate of Methodist Health System, was awarded its first grant through the Department of Education's TRIO Student Support Services (SSS) Program. Notification and congratulations arrived last week from Congressman Brad Ashord.
The SSS grant program is prestigious and highly competitive. Only rarely is an institution awarded funding on its first application cycle, as Nebraska Methodist College was, because a perfect score is required from each grant reviewer. Nebraska Methodist College was Nebraska's only first-time applicant to be awarded SSS funding.
Congratulations go to the entire grant application team, led by Deborah Carlson, PhD, executive vice president of Nebraska Methodist College, for success in obtaining this important funding, which will greatly benefit NMC's students.
The five-year grant will total $750,000. It will begin in September 2015 with an award of $146,640 for the 2015-2016 school year.
The purpose of the SSS Program is to provide academic and other support services to low-income, first-generation or disabled college students for successful completion of their post-secondary education.The goal is to increase participants' college retention and graduation rates.
Today, nine TRIO programs provide a range of educational services. The first Federal TRIO Program was the Upward Bound Program created in 1964. The Student Support Services (SSS) Program, created in 1968, was originally called the Special Services for Disadvantaged Students Program.