Awards and Achievements
Darcie Consbruck - Methodist Hospital Employee of the Month
Published: July 1, 2015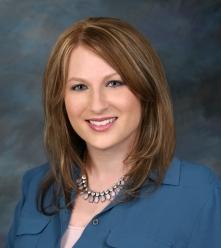 Darcie Consbruck, a Bed Coordinator in the Care Management department, is the Methodist Hospital Employee of the Month for July. 
Darcie embodies our core values of integrity, excellence, learning, compassion, teamwork and respect in everything she does.  She has been a Methodist Hospital employee for more than 13 years. 
Although Darcie's dedication to patients is hidden from most due to her unique responsibilities, she diligently strives to assure patients get the best care by getting them to the proper unit while coordinating their arrival with other team members. Darcie does all of this with compassion and a positive attitude.
Coworkers praise her "great teamwork" and the way she "takes on new responsibilities with a smile."
Congratulations, Darcie, on being selected Methodist Hospital's Employee of the Month!