Leadership Updates
Happy Birthday, Methodist Women's Hospital
Published: June 23, 2015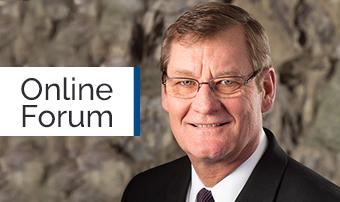 Celebrating 5 Years of Building on Tradition and Delivering Excellence
Steve Goeser
President & CEO 
Methodist Hospital
At Methodist, we have a long history of recognizing the growing health care needs of the Omaha community and expanding our services to meet those needs with medical excellence and our unique culture of caring.
Years ago, we saw the need for a campus dedicated to women's health. Thanks to our strategic planning and collaborative teamwork, Methodist Women's Hospital opened its doors on June 21, 2010.
At the time, some critics predicted a speedy failure for the facility. A few went so far as to forecast a major blow to Methodist's fiscal security. Now, five years later, our foresight is paying off throughout Methodist Health System and our community.  
You Make Methodist's Success Possible
Methodist Hospital at 84th Street and Methodist Women's Hospital at 192 Dodge are both strong and successful. Business is booming at both campuses. We are performing consistently ahead of budget for patient volumes, and our thanks and congratulations go to all the members of our Methodist Hospital family at both campus locations.
As we celebrate this milestone birthday, I especially want to thank Sue Korth, Vice President and Chief Operating Officer of Methodist Women's Hospital; our leadership team; medical staff; and all those who have worked to ensure the ongoing success of Methodist Women's Hospital. Every team member makes a difference – every provider, employee and volunteer.
June 21, 2015 = 5 Years & 20,000 Births
We have much to celebrate, including this latest development in the ongoing baby boom at 192 Dodge: On the hospital's fifth birthday, the care team at Methodist Women's Hospital delivered the 20,000th baby.

Our 192 Dodge Campus, now home to 20,000 births, has become a true destination for women's health, featuring:
The largest OB and midwifery practices in the state at the Methodist Physicians Clinic Women's Center.
The largest maternal-fetal medicine practice in the region, earning international recognition for exceptional care of quintuplets, quadruplets and other high-risk pregnancies.
A team of dedicated, experienced neonatologists who will care 700+ of the region's most critically ill babies this year in our state-of-the-art level III NICU. A NICU expansion is planned to add the beds and technology needed to keep pace with the community's increasing needs.
Patient satisfaction scores that rank among the nation's highest, earning Methodist Women's Hospital top honors from PRC for "Overall Quality of Care" -- both inpatient and outpatient.
A campus location in west Omaha that freed up much-needed space at our 84th Street campus for continued growth of our cardiovascular, oncology and other services.
Methodist is strong, and Methodist is growing. Thank you for all you do to make our continued success possible.

Commemorative T-Shirts
To commemorate our latest milestone, Methodist Women's Hospital 5-Year Anniversary shirts are available for purchase in the online Methodist Company Store.
Prices range from $10-$21, depending on style and size.
This limited-time sale runs Monday, June 22, through Friday, July 10.
Shirts will delivered by the end of July.
To order, click here.  
---
Supervisors, please post this Online Forum for employees with limited computer access and discuss with your team.
We welcome your feedback. To comment on this Online Forum, send an e-mail to ForumFeedback@nmhs.org or use Employee Connection's "Submit a News Idea" online form.
Your Forum Feedback messages are forwarded to the appropriate administrator with your name for a direct response, unless you ask to remain anonymous. A sampling of Forum Feedback questions or comments of broad impact to employees may appear in future Online Forums.